TURNEED INTO DOWNTOWN ARTICLE
Dentistry practice includes encompasses an astonishing range of processes and services. These each has the same goal, which is to assist you in preserving natural teeth for as long as you can, as well as to maintain good oral health and ensure you look and feel good your whole life.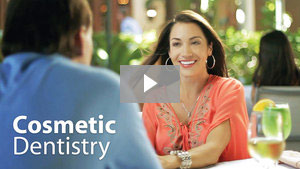 Many things can be done nowadays to make your smile look better, no matter how young or old you are. These include a wide assortment of strong, professional treatments to whiten the teeth to remarkably real looking porcelain veneers to hi-tech dental implants.
Firstly, you must get a comprehensive dental exam if you want to makeover your smile. This ensures any problems are merely cosmetic and aren't any sort of serious dental disease. When you are determined to be in good health, you can choose from a wide assortment of ways to enhance your smile.
Cosmetic and General Dentistry Treatments
Today's dentistry features a large assortment of treatment choices to maintain the health of your teeth, as well as keeping your teeth looking great, and functioning well. These treatments consist of:
Oral Examinations and Cleanings: These maintain the health of gums and teeth, as well as discover any early symptoms of possible dental disease.
Cosmetic Bonding: This is used to fix small cracks or chips in the teeth.
Crowns and Bridgework: This is used to replace missing and/or big sections of tooth structure that has been lost.
Dental Implants: These provide replacement teeth that lasts the longest of any of the modern replacement options you can get.
Teeth Extractions: These are used to take out teeth that are not healthy and can't be repaired.
Dental Fillings: These are used to fix teeth that are decayed.
Onlays and Inlays: These are used to fix bigger cavities.
Invisalign Clear Aligners: These are used to complete orthodontic treatment that is very discreet.
Screenings for Oral Cancer: These are used to test for any cancers early so they can be cured easier.
Orthodontic Treatments: These procedures cause teeth to move into their correct positions.
Porcelain Veneers: These are used to reshape and/or fix teeth that have bigger cracks or chips in them.
Removable Dentures: These restore your smile.
Root Canal Treatments: These fix teeth that are diseased.
Sealants: These aid in preventing cavities.
Teeth Whitening: These procedures whiten teeth that have faded and/or are discolored.
TMD Treatment: This treats jaw pain that interferes with the ability to bite and chew.
Fillings the Color of Your Teeth: These fix cavities with a material that matches your teeth color to make it look more natural.
Tooth Decay Prevention: To assist in keeping a person's real teeth for their whole life
When Should You Go to the Dentist?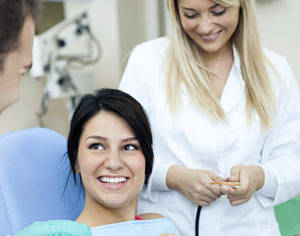 A lot of people go to the dentist only if they have a problem. That is really a disgrace, as they are not taking advantage of various preventive procedures which can prevent pain and save money in the future.
Going to the dentist regularly is vital to prevent problems with your oral health such as cavities or even oral cancer. These things can be found and taken care of quickly when regular visits are made.
Some folks may require seeing a dentist more than other people to be able to keep abreast of any issues such as the buildup of plaque or gum disease. However, all folks should see a dentist at least annually.
Regular trips to the dental include getting a full oral examination to check on your gums and teeth to see if they are healthy, as well as screen for early detection of oral cancer.
Plus of course getting your teeth professionally cleaned, so they keep looking fantastic, keep feeling great and making sure they stay clean and fresh. Don't neglect these and other great benefits the dentist brings to everyone!
Your Smile Transformation
The most vital job you do as a part of your very own journey to transform your smile is to tell the dentist precisely what you hate about it and the way you want it to look different. Prior to talking to a dentist, think about these questions:
What don't you like and what do you like when thinking about your teeth's color, spacing, shape, and size?
Do you like the way your teeth look when you relax your lips, as well as when you smile?
Do you desire perfectly straight teeth along wit
Related Articles